We provide our clients with a full marketing service from social media to paid print adverts. With a solid network of graphic designers and web specialists, we'll bring in an extended team when needed.
We work with businesses to help them achieve regular sales from their best types of customers. We take them from being frustrated and overwhelmed to being confident in the knowledge that their marketing is streamlined, well-organised and working hard to deliver returns for them.  With a background in marketing and communications, Just Add Sauce can see the bigger picture of how a business can be best placed to market its services and products.
When you're overwhelmed, don't know what to do next and can't figure out which marketing will work for you we can provide a trusted pair of hands. We develop and nurture marketing plans and actions to deliver growth for your business. Our focus is on:
Strategic goals are broken down into monthly projects
A consistent approach so that you don't end up with a stop/start look from a customer perspective
Concurrent campaigns across different channels for a strong marketing push
 Building in marketing elements in the order they are needed
Our resources can be planned ahead for a sensible workflow and we can deliver a top quality outsourced marketing service for our clients.
Providing our clients with an ongoing marketing service for a set number of hours a month delivers great campaigns for our clients and tremendous job satisfaction for us! We can look ahead for opportunities, build good customer relationships and demonstrate commitment to the marketing of your business.
What does a typical client plan look like?
Creative workshops with the client to identify core themes, customer types and future plans
Auditing of current marketing
Assessing business goals and aligning them with a sensible marketing strategy
Translating the marketing strategy into the right wording, look and feel to reach the right customers for your business
Developing the appropriate channels whether print, social, e-news, blogs, web copy, advertising or public relations
Finding partnering opportunities with other suppliers or providers who are targeting the same market or can complement the overall campaign
Sourcing bloggers and developing media and publishing contacts in the right niche to build public relations opportunities
Monitoring customer response with customer surveys so we can anticipate and resolve any snags
Measuring results so we can see where we're gaining sales from our marketing campaigns
What kind of businesses use us?
Owner managed businesses who often find themselves too close to their product or service to see it objectively
Those who don't have the resources to give their marketing a consistent feel
Businesses who don't have the expertise to create a strong strategy and tie it into a clear plan of action
Businesses who know they should be stay ing in touch with their customers but don't have a regular method of doing so
Businesses whose marketing feels tired, dated and in need of an overhaul
Businesses whose tone of voice, imagery and branding don't match their customer's expectations and need to tweak their market position
Businesses who are lost in the crowd and need to find their niche
Get in touch if you'd like to have an initial chat about how Just Add Sauce Marketing can give your business the edge it needs. We're based in Maidenhead and happy to travel to you.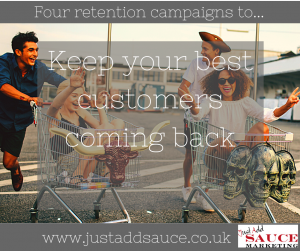 This blog is a follow up to How to get your perfect customers on board What does it cost for you to get a new customer? It's ten times more expensive to find a new customer than it is to retain an existing one. Your customers already know what you offer, how you deliver it,…
I broadly divide my marketing strategies into retention and growth. This blog focuses on growth, or how to get your perfect customers on board. Retention Your best customers are your existing ones who should be nurtured with a retention campaign to keep them coming back for more. Growth However, you should also constantly be topping…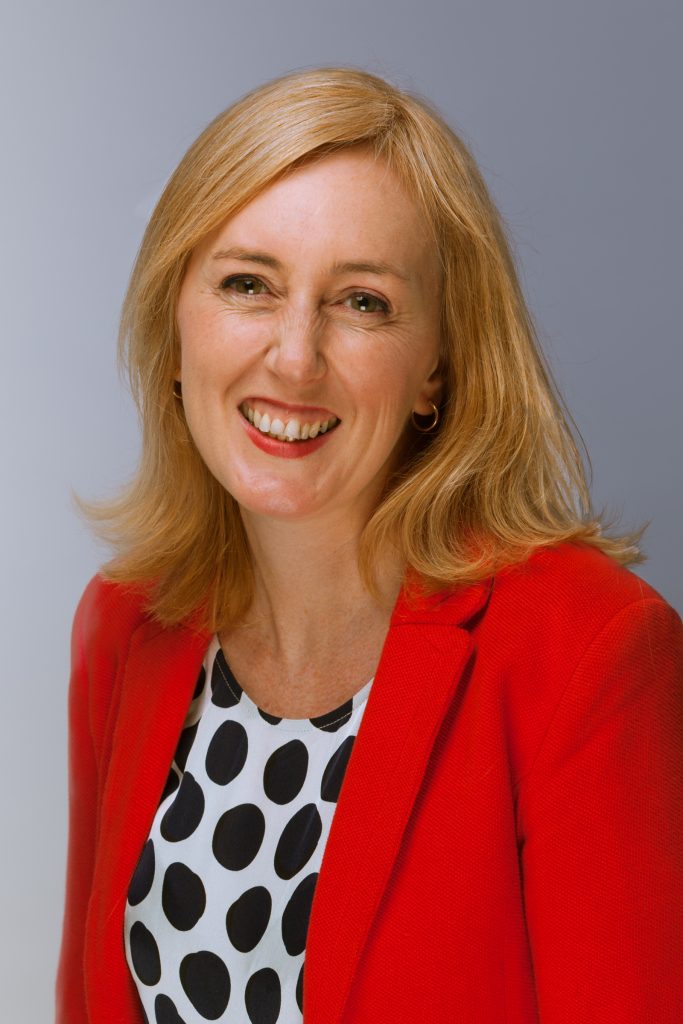 Kath Harlow, founder of Just Add Sauce, recognised that there was a real need for small and medium sized businesses to use cost-effective marketing to help grow their businesses.
'With over 14 years of marketing experience, I am in an ideal position to develop marketing for smaller businesses. Through 'Just Add Sauce' I can offer a unique service and use my extensive experience. Having worked both agency and client-side, with promotional agencies for Ocean Spray, Hermesetas, Libby's Organic and Palmolive and client-side at The Economist and in local government and tourism marketing and communications teams, I can give a balanced perspective.
My early career in journalism means I am comfortable with copywriting, public relations and looking at the bigger picture of what makes a company interesting from a customer perspective. I love finding out more about my clients' businesses, uncovering their passion for what they do and helping them stand out from the crowd.
My freelance clients have included a large retailer, IT companies, interiors, financial services, health, prestige cars and charities.'
Costs start from just £70 per hour, so give Kath a call on 07851 506435 to discuss any projects you would like help on.